Welcome to the RV Solar Calculator! Our customer's unique systems are important to us at Outside Supply. That's why we have a simple formula for calculating your daily wattage in your RV or travel trailer that will help to size the proper solar kit for you. We always recommend giving us a call to discuss your specific setup and if you have any additional questions we're available, even on weekends! 1-866-574-4983.
Go Power also offers a RV Solar Calculator. Click here to find out more.
Watts Used Per Hour X Hours of Days Used = Watts Used Per Day
Solar Watts Needed / Hours of Sunlight = Solar Wattage Needed
——————–
For Example: 300 Watts Per Hour X 5 hours of RV use = 1500 Watts of RV Use Per Day
1500 Solar Watts Needed / 5 Hours of Sunlight = 300 Watts of Solar Needed
1ST MAY 2014 By Chad Whitney
A selection of pre wired solar kits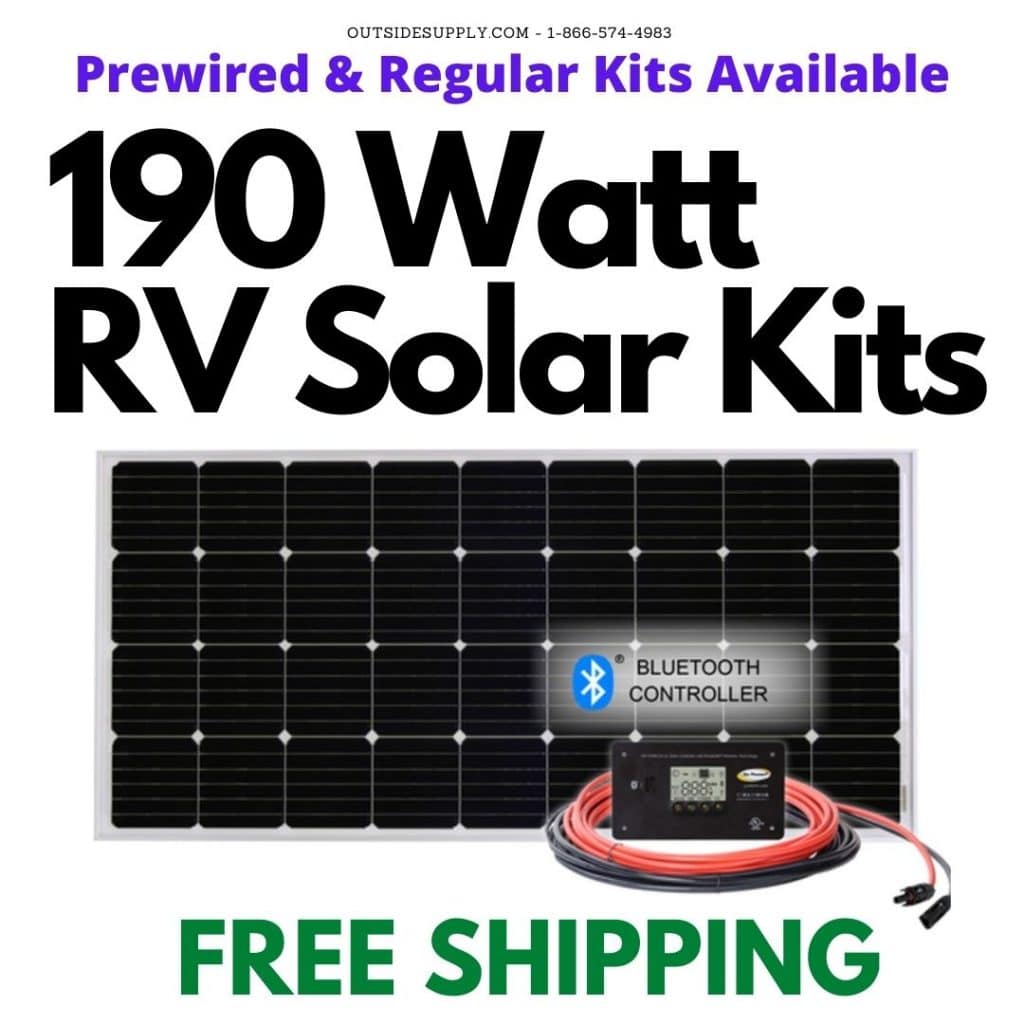 Regular RV Version 190 Watt Solar RV…
Still, need help with getting the right solar kit for your RV?
If you still have questions about adding solar to your camper trailer, motorhome or fifth wheel, give us a call at 1-866-574-4983 or request a quote below.
Check out these other RV solar power articles
RV electrical systems can have a variety of parts to keep them working. We hope…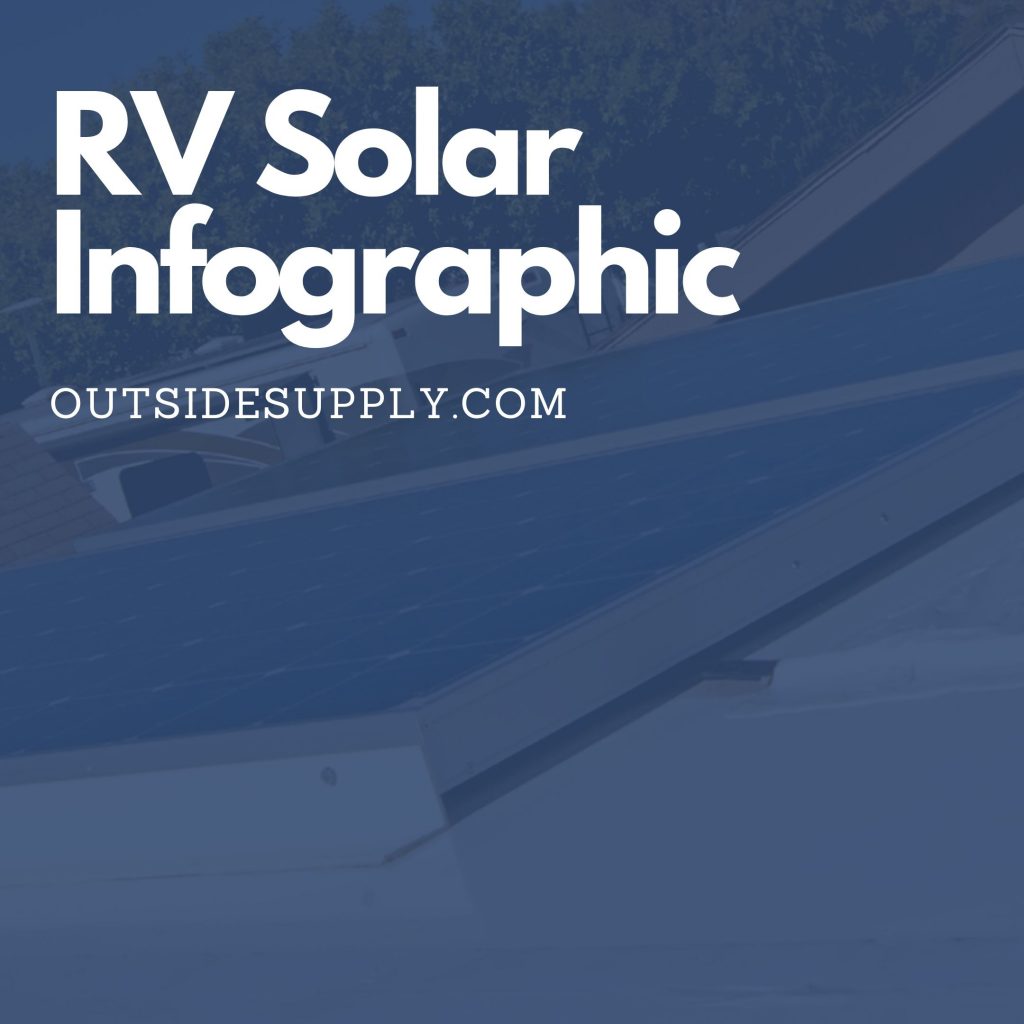 Offgrid Power Infographic – RV Solar Read this on rv.solar >