Many times people wonder how to layout their solar panels on their RV. There are so many types of RV units in the world that solar panel layouts are really custom. Our expects have designed a few sample solar RV installs to help get you started on planning. Follow the instructions on your solar kit. Remember, water is your enemy. Make sure your install is 100% water tight by using the proper sealant on your roof. Find what layout makes the best sense for your motorhome, travel trailer, 5th wheel, teardrop, horse trailer, or other cool travel creation. This guide only covers solar panel sample layouts on RVs. For more RV solar information checkout our sister site for RV Solar INFO or our RV solar kits. Make sure you look for RV grade solar kits and stay away from panels that will have warranty voided by installation on an RV. Complete RV solar kits are often the war to go for ease of use and installation.
Check out our Class A RV Solar Cheat Sheet
Here is a selection of sample layouts for RV Solar installs.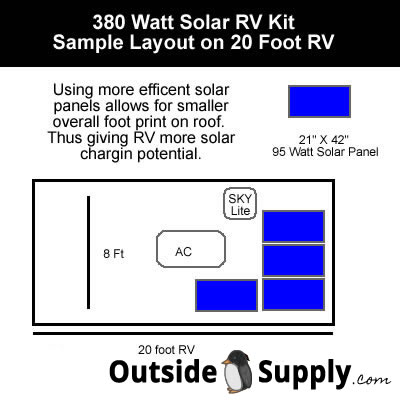 This RV travel trailer with slides has 190 watts of solar installed towards the rear of the unit. This will be about 11 amps of solar charging during the day.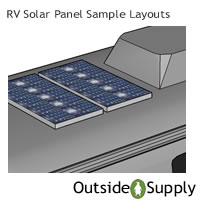 This 44 foot Toy Hauler 5th wheel has tons of room for solar panel installs. This unit is limited mostly by budget  of the owner. I could easily see installing 1000 watts of solar on an RV this size.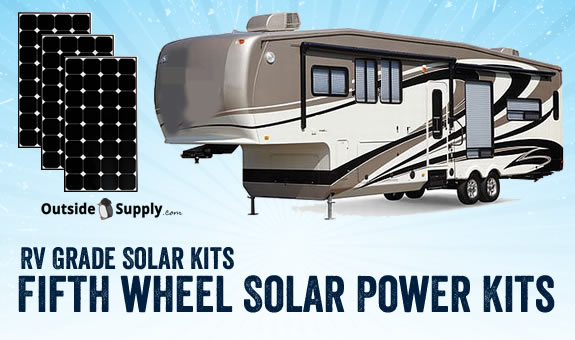 This layout of solar panels takes in account the curved edges of trailerbody and moves panels to centerline of trailer that is more flat and easierto install solar panels.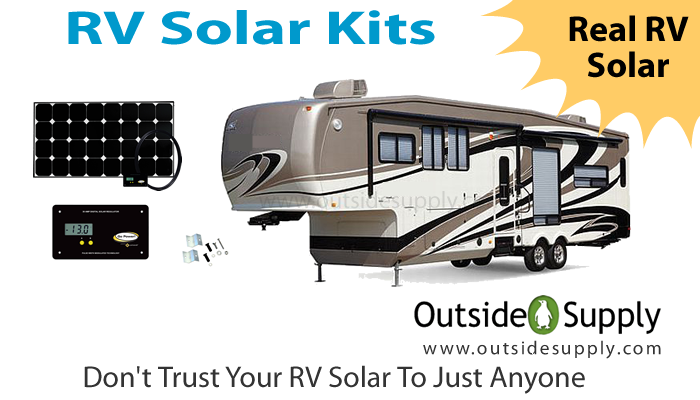 A Horse trailer is ready for remote camping. It has 190 watts of solarlayed out to charge batteries for making coffee, watching tv, and runningcomputers. Who says cowboys can't be high tech!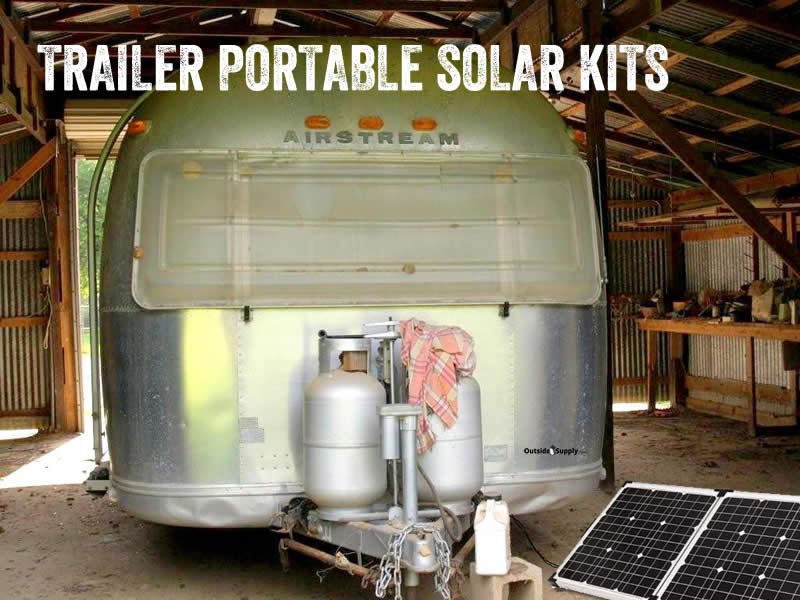 A selection of pre wired solar kits