An RV unit that is labeled as being ready for solar panels is one where some of the solar wiring and mounting areas may have been completed for you in advance. This may belong to several programs like wired for solar or pre-wired for solar. These programs allow an owner to have an easier time installing a solar panel because of preparation that was done to make the RV solar-ready. This can include the following types of wiring and setups for an RV.
Some items in an RV that may be involved to make it prepared for solar.
Pre wired from roof to controller
MC-4 wiring circuit from roof to battery
Areas of an RV's roof made rigid for easier panel installs
Locations for installation of charge controller
Heavier duty wiring between charge controller location and battery
Fusing of battery wire to charge controller
Circuit breaker for Solar Panel array cabling.
Portable solar kit wiring
Give us a call at 1-866-574-4983 for more help getting the solar gear you need to take your RV off-grid
A selection of pre wired solar kits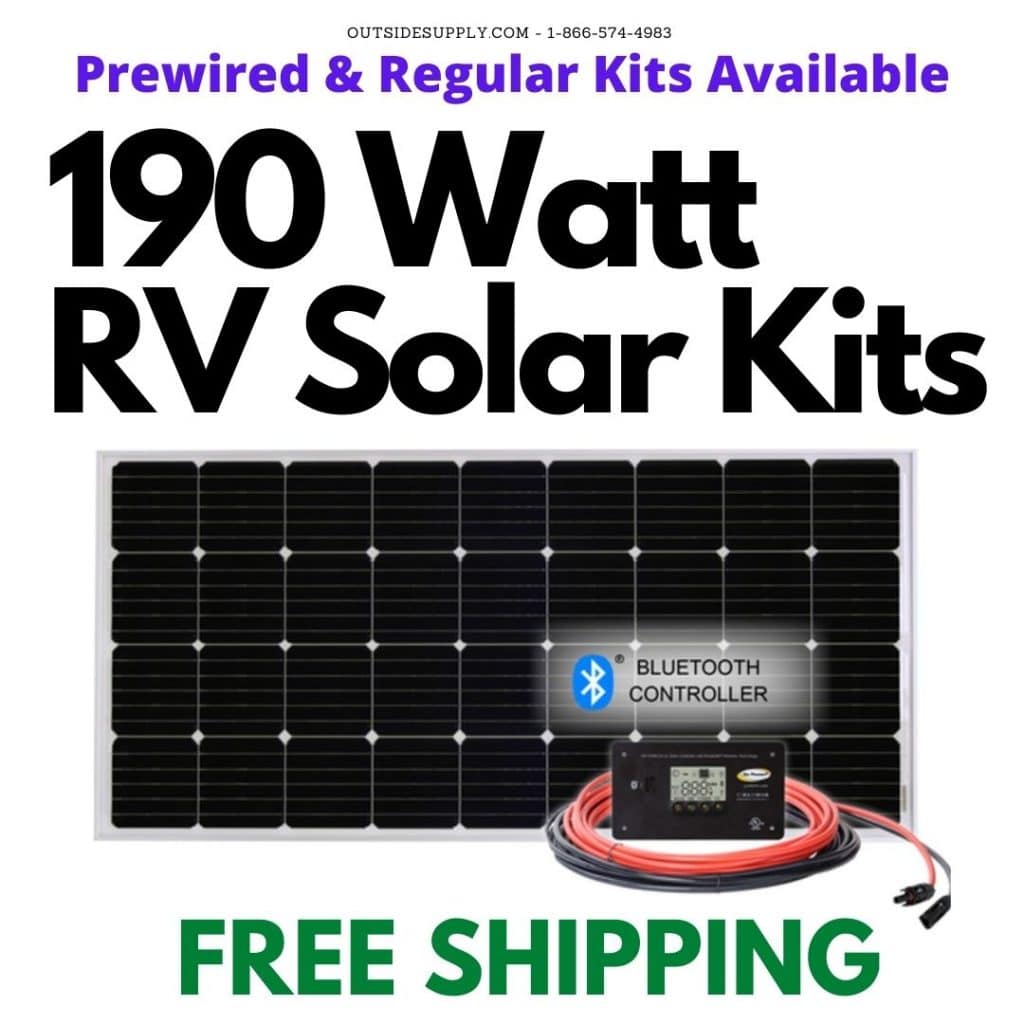 Regular RV Version 190 Watt Solar RV…
More Information on Panels from our RV solar guide
A selection of articles that may be helpful when building and installing a solar system in your solar ready RV.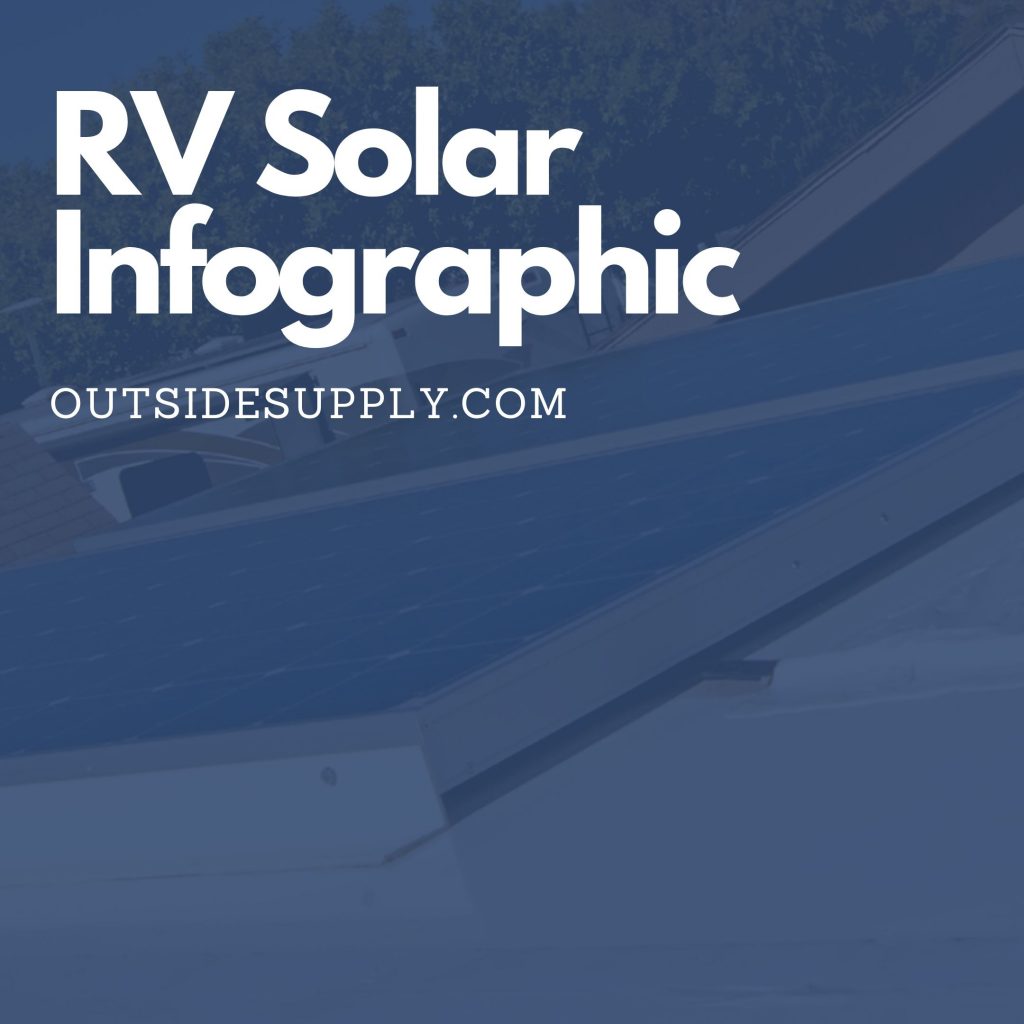 Offgrid Power Infographic – RV Solar Read this on rv.solar >
Many times people wonder how to layout their solar panels on their RV. There are…