RV electrical systems can have a variety of parts to keep them working. We hope in this article to list many of the parts found in the electrical components of your RV.
Breakers
Converter
Fuses
Fuse Pan
Breaker Pan
Charge Controller
Inverter
Inverter Charger
Power Management System
Battery Monitor
Battery Charger
USB Outlets
12 Volt Outlets
110 Volt Outlets
AC wiring
DC wiring
LED Lighting
RV Solar Prewire
Solar On The Side wiring
Trailer Power
Shore Power Cable
These are some of the items you may find. Many RVs have specific setups for their electrical systems, so there is no complete list per camper.
See more articles from our RV Solar Guide
Choosing a battery bank size for your RV is crucial in having enough power to go off-grid camping. The first thing to consider when you…
On the road with Rolling With The Whitneys, usually involves cooking with solar power. There are lots of times when we want to stop fix lunch…
More articles on adding panels to you RV for solar charging
Have you considered upgrading your batteries in your Jayco RV? Lithiums have some real advantages and longer warranties.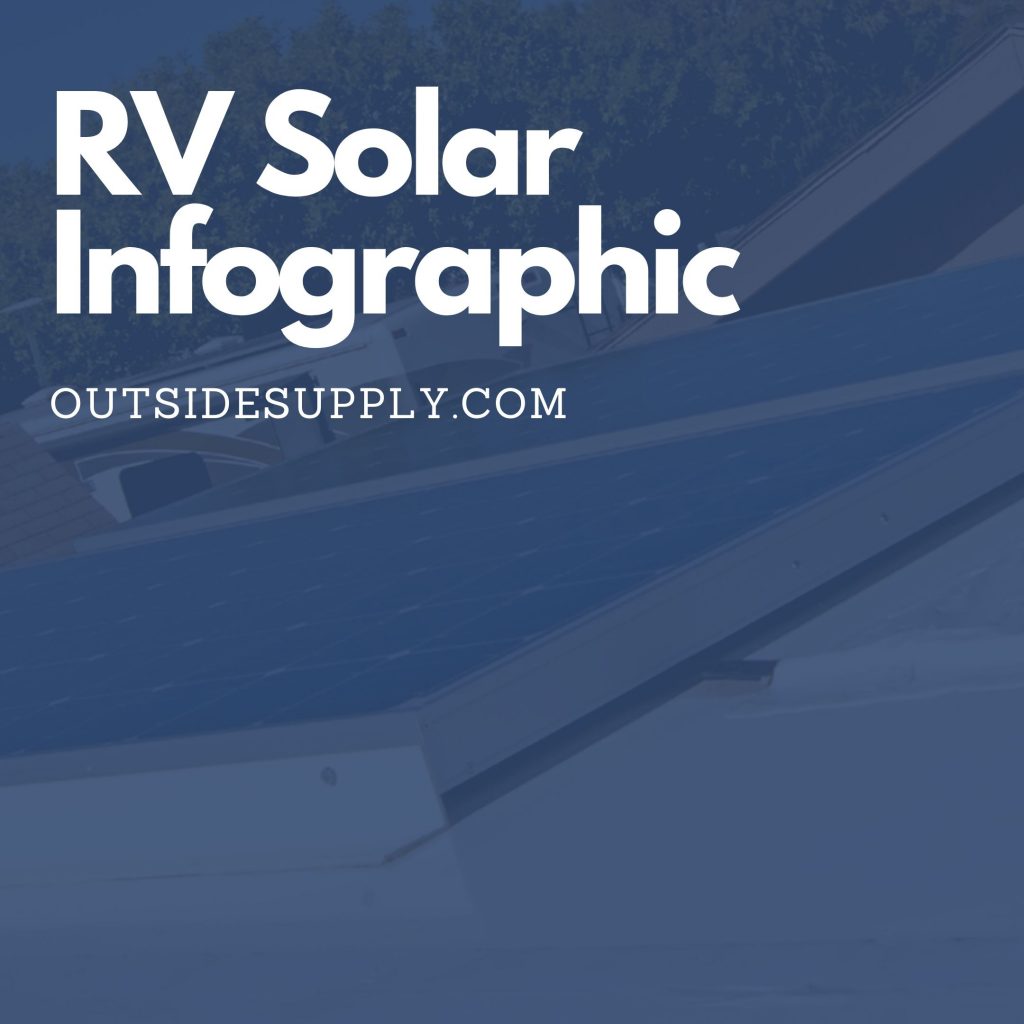 Offgrid Power Infographic – RV Solar Read this on rv.solar >